PLAY POKÉMON GO AND DISCOVER DISCOUNTS AND PROMOTIONS FROM COUCHE-TARD!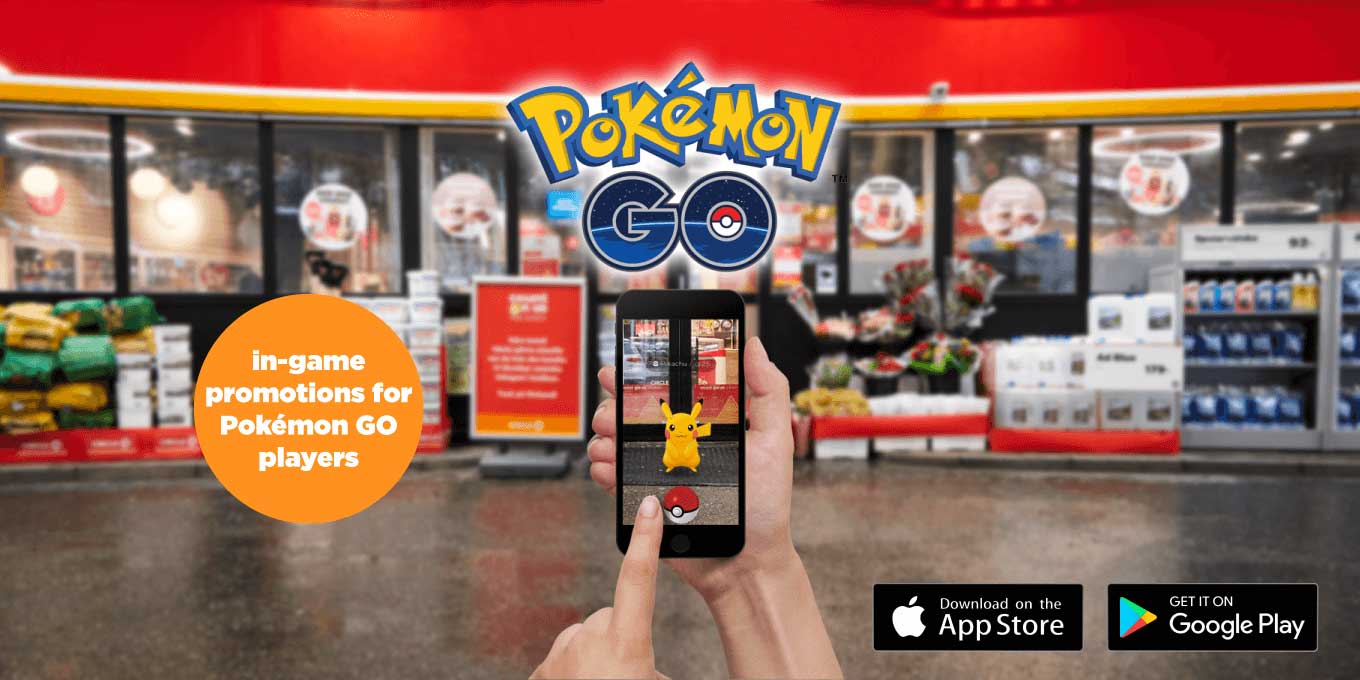 We are excited to announce that Circle K is now an official partner of Pokémon GO. By visiting sponsored PokéStops and Gyms in Pokémon GO, you can earn coupons that can be redeemed in Circle Stores for items like coffee, K Freeze, hot dogs, and gummy bears.
Pokémon GO is a location-based, augmented reality game in which players can find and catch Pokémon in the world around them.
With over 9,000 Circle K stores transforming into PokéStops and Gyms, you can discover one near you! At PokéStops and Gyms you can collect items like Poké Balls, Potions, stickers, and more. Now, at sponsored Circle K PokéStops and Gyms, you can collect discounts and coupons that can be used at Circle K, too! All you have to do is visit a participating PokéStop or Gym and spin the Photo Disc.